Become our Freelance LOAN PARTNER
Earn the Best by Joining as Loan Shark Referral Partner
Get Highest Commission on Reffering Customers to Loan Shark
If you are looking ahead to create a good income, then you can register as a referral partner for Loan Shark and receive guaranteed handsome incentive on referring us customers. This opportunity is for consultants, professionals, freelancers, and individuals and everyone who want to be part of the team.
Why Trust Loan Shark and Become its Referral Partner?
We cater to hundreds of customers' every day and thus have best conversion rates in the market. Loan Shark not only offers the best satisfaction to its customer but also highest incentives to its referral partners
Loan Shark is one of the fastest growing loans marketplaces and we instill confidence in people to take the right financial decisions by allowing them to access different types of loans suited for their needs
Our website has a wide range of financial products that match the requirements of borrowers, who get the opportunity to access almost all the leading banks and NBFCs in India for any of loan they want
What Are the Benefits of Becoming Loan Shark Referral Partner?
Referral partners at Loan Shark earn the highest commission on loan disbursed to their referred customers.
Rest your worries; the referrals will never lose their trust in you as we have a team of professional loan advisors who assist the customers at every step.
Our platform offers popular loan products under one-place. Loans one can apply for are personals loans, business loans, gold loans, loan against property, home loans, and education loans, besides others.
We ease up the loan application and documents submission by processing both these steps online.
Online system to refer and track the leads.
You can promote yourself as a Loan Shark Partner.
Enjoy monthly payment of the commission to your bank account.
What Happens to the Leads You Refer?
Every eligible and non-duplicate lead is assigned to our skilled loan officer at Loan Shark.
The loan officer then discusses the loan requirement with the lead and based on his/her needs, the loan officer runs a computerized algorithm to verify and check policies of different banks and NBFCs.
The loan officer then suggests the best options available to the client.
Our officer will coordinate with the respective financial institution and the client to complete the loan application.
The customer will be serviced at his/her doorstep by the bank partner or our agent, or online.
What Are the Terms and Conditions?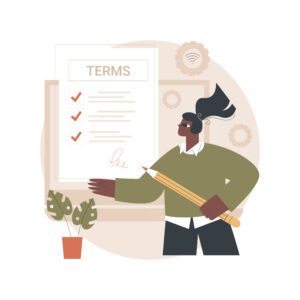 The commission is paid on disbursed loans for only the disbursed amount.
No commission is paid for any ineligible and duplicate leads.
All commission or fee paid out is subject to tax deduction at source.
The commission is paid within 60 days of the month's end in which the loan has been disbursed.
No other expenses or fee are payable.
The commissions will be inclusive of GST.