In today's world, it's easier than ever to get a personal loan without income proof. There are a number of apps and lenders that cater to those who may not have traditional forms of income. In this blog post, we'll explore the 5 best instant loan app without income proof in 2022. We'll also provide some tips on how to make the most of these apps and get the best loan possible.
5 Best Instant Loan App
In India, there are many instant loan apps that do not require income proof. This is a great option for those who may not have a regular income or for those who do not want to provide their income information. Here are some of the best instant loan apps without income proof in India:
Buddy Loan
Buddy Loan is a personal loan app that offers instant, short-term loans to qualified borrowers. There are no income requirements and no employment verification needed. You can apply for a loan of up to 15 lakh and receive the money in as quick as 24 hours. Buddy Loan is a great option for those who need cash fast and have no credit history. The interest rates are also not high as compared to other apps on the playstor. The terms are flexible and you can repay the loan early without penalty.
Key Features of Buddy Loan App
Loan Amount : You can apply for a loan as low as 1000 and amount goes upto 15 lakh for eligible borowers.
Interest Rates : Buddy loan has relatively low interest rates starting from 12 % per annum.
Approval Rate : Buddy Loan has higher approval rate(75%) as compared to other loan apps in india.
Flexible Tenure : Buddy Loan provides a very flexible tenure ranging from 6 months to 5 years.
Processing Fee : Buddy Loan charges a processing fee of 2%+GST of the approved loan amount.
Navi personal loan is an instant loan app that offers loans without the need for salary slip. Wheather you are a salaried individual or a self employed businessman, Navi covers you. The app is available for both Android and iOS devices. Navi personal loan offers loans of up to Rs. 20 lakh for a period of up to 72 months (6 yeras). Navi offers a paperless process of getting a personal loan. You can get your loan approvedwithin 10 minutes.
Key Feature of Navi App
Interest Rate : Navi offers very competetive intrest rates starting from 9 % and goes upto 45 % per annum.
Loan Amount : You can get loan amounts upto 20 lakh from Navi.
Loan Tenure : Navi is the only fintech company that provides loan for long tenure upto 72 months ( 6 years ).
Processing Fees : Processing fee is Nil for loan amount above 50000.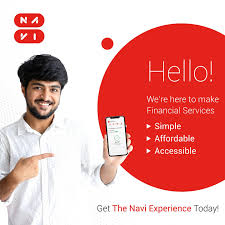 Paysense
If you are looking for an instant loan, Paysense is one of the best options available. With Paysense, you can get a personal loan of up to ₹4 lakhs within 24 hours. The interest rate on Paysense personal loans starts at 1% per month and there are no hidden charges or prepayment penalties.
The entire application process is online and can be completed in just a few minutes.Once you have been approved for a loan, the money will be deposited into your bank account within 24 hours. You can then use the funds for any purpose you like. Paysense personal loan app is an excellent option if you need access to quick cash.
Key Features of Paysense
Interest Rates : Paysense has relatively high Interest rates ,1%- 2.3% per month onwards.
Loan amount : You can get upto 4 lakh easily with Paysense.
Tenure : Tenure of Paysense Instant loan ranges from 3-6 months.
Processing fee : Paysense charges a processing fee of upto 3% of the loan amount, that is also relatively high.
KreditBee
KreditBee is a leading financial technology company that offers short-term personal loans to its customers. The company has an excellent track record and has been operational for over 5 years. It offers loans ranging from Rs. 1,000 to Rs. 3 lakh and the repayment period is between 15 days and 24 months. The process of applying for a loan is very simple and can be done online in just a few minutes.
Key Feature of KreditBee
Interest Rates : Starting from 14 % and goes Up to 29.95% p.a., KreditBee offer instant loan with high interest rates.
Tenure : 3 months to 24 months, which makes it easy to pay if you have taken a small ticket loan from KreditBee.
Loan Amount : You can get loan amount up to 3 lakh from kreditBee
Processing fees : KreditBee charges a high processing fee which is up to 6 % of loan amount.
CASHe
CASHe is a popular instant loan app in India that offers personal loans of up to Rs. 4 lakh. The app is designed to help people with their financial needs and has an easy application process. The loan amount can be used for any purpose, such as, medical emergencies, travel, education or home improvements. CASHe also offers a line of credit of up to 2 lakh for salaried professionals, which is an advantage. This can be used for short-term expenses.
Key Feature of CASHe
Interest Rates : CASHe has extensively high interest rate starting from 2.25% per month onwards.
Loan amount : Loan amount varies from Rs 1,000 to Rs 4 Lakhs depending on your profile.
Tenure : It has a loan repayment tenure starting from 90 days to 540 days.
Processing Fee : CASHe also charges a processing fee of Up to 3% of the loan amount.
Our Pick
In this article, we have looked at the 5 best instant loan apps in India. After analysing all the above loan apps and its reviews from general public, we have picked the best for you in terms pf amount and other charges they carry along.
We hope that this list will help you make an informed decision about which app to use for your instant loan needs. Remember to always read the terms and conditions of any loan app before you agree to it, and only borrow what you can afford to repay.