Owning a home is more than just a financial investment – it's a place to create lasting memories with your loved ones. Imagine coming home to a space that's truly your own, where you can relax and unwind after a long day.
This dream can become a reality with the help of ICICI Bank Home Loan, now available at a low-interest rate of 8.75%. With a simple and straightforward application process, ICICI Bank makes it easy for you to turn your dream into a reality and get the home you've always wanted.
In this blog post, we'll explore the benefits of applying for an ICICI Bank Home Loan @ 8.75% and what makes it the best option for your home buying journey.
ICICI Bank Home Loan Types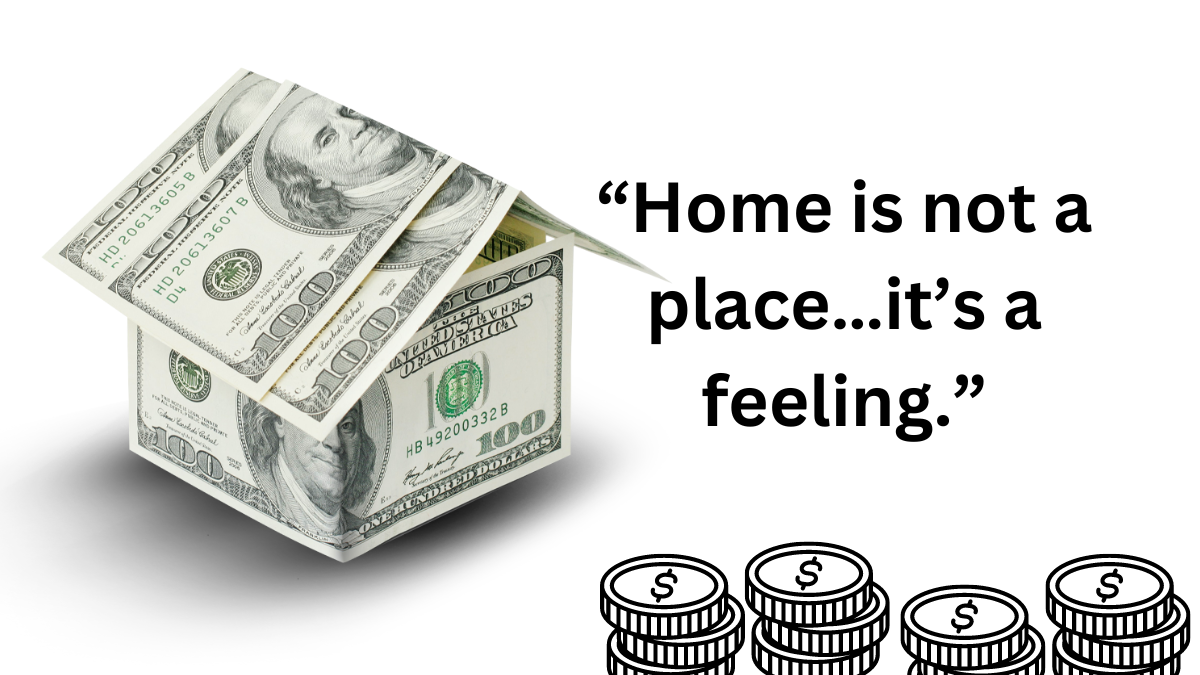 ICICI Bank Home Loan : Documents Required
Document Type
Required Documents
Proof of Identity
PAN Card, Passport, Aadhaar Card, Voter's ID Card, Driving License (any one)
Proof of Age
Aadhaar Card, PAN Card, Passport, Birth Certificate, 10th Class Marksheet, Bank Passbook, Driving License (any one)
Proof of Residence
Bank Passbook,
Voter's ID,
Ration Card,
Passport,
Utility bills (Telephone Bill, Electricity Bill, Water Bill, Gas Bill), LIC Policy Receipt, Letter from a recognized public authority verifying the customer's address
(any one)
Proof of Income for Salaried
Form 16,
Certified letter from Employer,
Payslip of last 3 months,
Increment or Promotion letter,
IT returns of past 3 years
Proof of Income for Self Employed
Income Tax Returns (ITR) of last 3 years,
Balance Sheet and Profit & Loss Account Statement of the Company/Firm (duly attested by a C.A.),
Business License Details (or any other equivalent document),
The license of Professional Practice (For Doctors, Consultants, etc.), Registration Certificate of Establishment (For Shops, Factories & Other Establishments),
Proof of Business Address
Property documents
Receipts of payments made to the developer (in case of a new house), Allotment Letter / Buyer Agreement,
Title Deeds including the chain of previous property documents (in case of house resale),
A copy of the sale agreement (if already executed),
Receipt of initial payment made to the house seller,
Title Deeds of the plot (in case of house construction),
A detailed estimate of house construction by an Architect / Civil Engineer,
A copy of the plans, approved by the Local Authorities,
Proof of no encumbrances on the property
Other Documents
Passport size photographs of all the applicants/co-applicants (to be affixed on the application form and signed across),
Proof of own contribution,
Last 6 months' bank statements showing the repayment of ongoing loans (if any),
The details of ongoing loans (such as the outstanding amount, monthly instalments, purpose, remaining loan tenure, etc.) in the name of an individual or business entity (if any),
A cheque for processing fee favoring the home loan provider
Loan Processing/Renewal Charges: Rs 2,999 (Special processing fee as a part of Festive Offer, available for applicants with Bureau Score ≥ 750 & Loan amount ≥ 50 Lakhs & includes all taxes, CIBIL & CERSAI charges if applicable)
Prepayment Charges:

NIL for floating rate ICICI Bank Home Loan and Home Improvement Loans
2% of outstanding principal on full repayment for fixed rate ICICI Home Loans
2% of outstanding principal on full repayment for Non-Individual Top Up Loan
4% of outstanding amount for Non-Individual or fixed rate Individual loans

Late Payment Charges:

Home Loans: 2% per month
Home OD: 1.5% of outstanding amount (minimum of Rs. 500 and maximum of Rs. 5000)

Conversion Charges for ICICI Bank Home Loans:

Floating to Floating: 0.5% of principal outstanding
Dual fixed rate to Floating: 0.5% of principal outstanding
Floating to Dual fixed rate: 0.5% of principal outstanding
Lifetime fixed to Floating: 1.75% of principal outstanding

Repayment Mode Swap Charge: Rs 500
Document Retrieval Charge: Rs 500
Cheque Bounce Charge: Rs 500
Duplicate No Objection Certificate/No Due Certificate: Rs 100
Revalidation of No Objection Certificate: Rs 100
Administrative Charge: Rs 5000
CIBIL Report Charge: Rs 50
ICICI Bank Home Loan EMI Calculator
Total Interest Payable
1234
Do you want to own a home but worried about the high costs? ICICI Bank offers you a stress-free solution with its home loans! With flexible repayment options and attractive interest rates, you can choose the right scheme based on your needs.
And the best part? There are no prepayment or foreclosure charges for floating-rate loans!
Keep an eye on your loan application status with the handy Trackmyloan feature on the ICICI Bank website.
The process is quick, transparent, and with special benefits for premium customers, it just gets better!
Want to transfer your existing home loan to ICICI Bank? You can do that too, and enjoy reduced EMIs. So, why wait? Start your journey to your dream home today!
How To Apply for ICICI Bank Home Loan
Steps to Avail ICICI Bank Home Loan: Your Guide to Owning Your Dream Home
Applying for a Home Loan can be a daunting task, but not with ICICI Bank. The bank has made the process seamless and convenient, so you can easily own your dream home. Here's a step-by-step guide on how to avail ICICI Bank Home Loan and make your homeownership journey a smooth one.
Start your Application Online
The first step is to visit ICICI Bank's website and start your Home Loan application. Choose the right option – whether you're applying for a new Home Loan or a Home Loan balance transfer.
Fill out the online form with personal details and employment information. Cross-check your entries before submitting the form. You will receive an OTP to verify your application.
Know Your Loan Offer
Based on the information you've provided, ICICI Bank's online platform will determine your Home Loan eligibility and present you with a custom offer.
You'll see the maximum loan amount you can avail and a detailed breakdown of the monthly EMIs, based on the loan amount, tenure, and interest rate. If you want to increase your eligibility, you can add a co-applicant by filling out a separate form.
Pay Processing Fee and Receive Provisional Approval
To get a provisional approval for your Home Loan, you need to pay the login fee online. Once you've paid the fee, you'll receive a provisional approval via email.
Submit Your Documents
The next step is to upload the required Home Loan documents, such as identity proof, residence proof, income documents, bank statements, signature proof, etc.
ICICI Bank Home Loan also offers doorstep document pickup services if you prefer to submit physical copies.
Once you've finalized the property, you'll also need to upload property-related documents.
Get Your Sanction Letter
Once ICICI Bank has received all the necessary documents, the loan approval process will begin.
If everything is in order, your loan will be approved, and you'll receive the Home Loan Sanction Letter.
The letter will contain important information such as the loan amount, interest rate, tenure, EMI details, terms and conditions, and charges.
Sign on the Loan Agreement
If you're satisfied with the terms and conditions, sign the document and send it back to ICICI Bank.
The bank will then verify and ensure that all the crucial property-related documents are in order.
Disbursal of Loan Amount
Finally, ICICI Bank will disburse the loan amount.
The disbursal may be made in parts or as a lump-sum amount, as per the mutually agreed terms.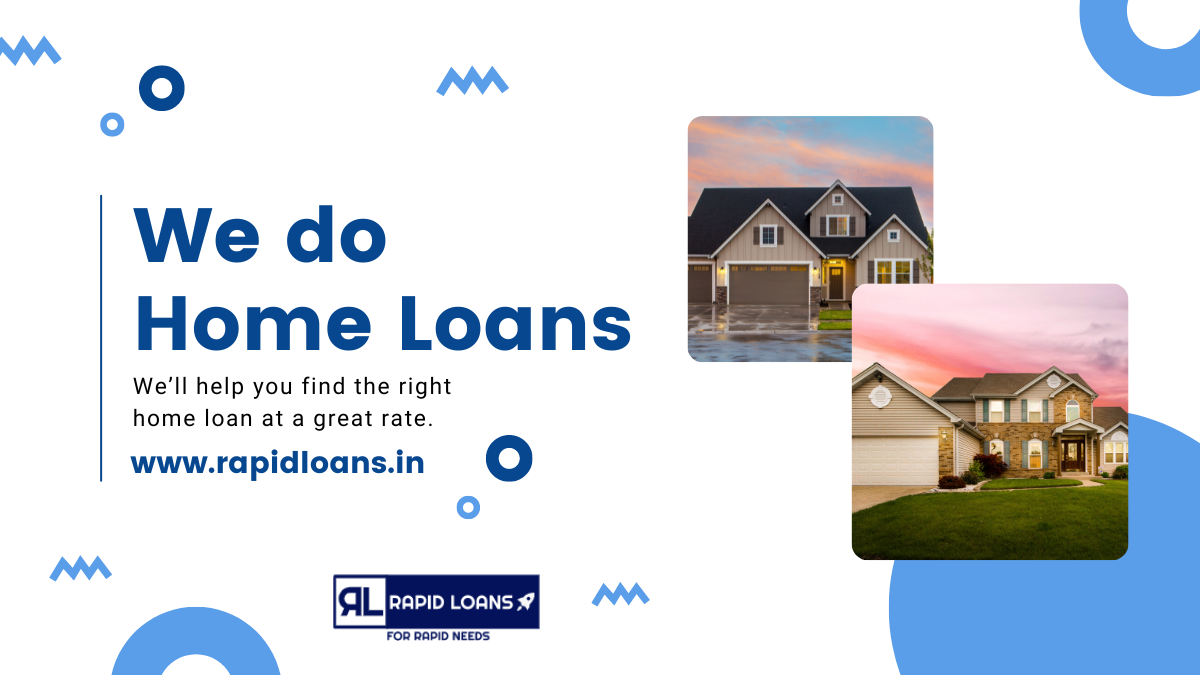 Apply for your home loan through Rapidloans.in today and enjoy a seamless and hassle-free process. Our dedicated team will be with you every step of the way, ensuring that you get the best deal possible. Take the first step towards making your home ownership dream a reality and apply for an ICICI Bank Home Loan through Rapidloans.in today!