1. Revolution of SME lending in India
Gone are the days when Small and Medium Businesses were depended on Banks for loans. Now NBFCs ( Non Banking Financial Corporations ) has taken over the market to lend money to small and medium enterprises. With Digital Revolution in India, NBFCs has tied their knots with Tech and laid foundation stone of Fintech Companies. We are going to analyse Flexiloans vs Lendingkart.
Flexiloans and Lendingkart are the names we are going to discuss here because these two companies has revolutionized SME lending in India. We are going to do a detailed comparison of both the companies. Let's start Flexiloans vs Lendingkart
Flexiloans was founded by four alumni of Indian School of Business in 2016 with a clear vision to support Small and Micro Enterprises financially. It is headquartered in Mumbai with the legal name Flexiloans Technology Private Limited. According to the Economic Times, Flexiloans is currently disbursing more than 100 crores in a month.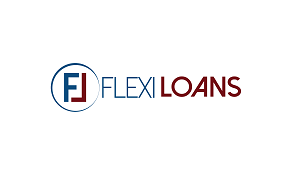 It has first partnered with e-commerce companies in India to provide financial aid to their vendors and sellers, and with increasing growth in the market, its network is spread across more than 20000 pincodes in India. Flexiloans mainly focuses on MSMEs ( Micro, Small and Medium Enterprises ). A major part of its revenue is generated by disbursing loans to small businesses in Tier 1 and Tier 2 towns.
3. Eligibility Criteria to apply with Flexiloans
Age of the applicant should be between 21 to 60 years
Applicants business should be in Serviceable Area List of Flexiloans
Business Vintage must be more than 1 year if any of the residence or office properties are owned.
Business Vintage must be more than 2 years if residence and office both properties are rented
Monthly Banking turnover should be grater than 1 lakh per month
Monthly sales turnover should be more than 2 lakh per month
Business must be registered with GST or Vat
Current account in mandatory for Flexiloans
4. Documents Required for Flexiloans Business Loans
PAN andAadhar Card of Proprietor and directors of the organisation ( PVT LTD companies )
Business Proof – GST certificate, Shop & Establishment Registration Certificate or Business License/FSAI LICENCE / Current Account
Banking – Latest 6 Months Bank Statements for all business accounts (in PDF format- downloaded from net banking or mobile banking )
Ownership proof for residence & Office (electricity bill/rental agreement)
Last 2 years Financials & GST Returns (If Loan Amount is above 15 lakhs)
MOA,AOA + ALL Directors KYC (PVT LTD FIRM)
Partnership deed & All Partners KYC (For Partnership Firm)
---
Formerly known as Aadri Infin Limited, Lendingkart is a NBFC (Non-Banking Financial Company) majorly disbursing colleteral free business loan in Tier 2 and Tier 3 towns. In financial year 2021 lendingkart group reported a gross revenue of 511 crores.
In FY 21, Lendingkart has disbursed a total of 2747 Crore unsecured business loans in india to SME sectors.
Lendingkart has offices based in Mumbai, bangalore and Ahmedabad and from these offices it is operating across all over the country. As per Loan Shark Financial Consultancy, Lendingkart has minimum TAT of 2 days, It has disbursed the loan in merely 24 hours after successfully submitting all the required documents to the portal.
6. Eligibility Criteria for Lendingkart business loans
Age of the applicant should be between 21 to 65 years.
Business has a minimum vintage of 6 months, if the business is 6 months old and generating good profit then Lendingkart can accept your application for further process
Minimum turnover should be 90,000 per month for last three months for proceeding the loan application
Proprietership Firm, LLP, PVT ltd Companies can apply for a small business loans with Lendingakrt ( Excluision- NGOs, Charitable Trusts, Trusts )
Applcants business should be in lendingkart's serviceable area.
7. Documents Required for Lendingkart Business Loans
KYC Documents (Aadhar Card, Pan Card)
In case of partnership firm, KYC of all the partners and partnership deed.
MOA,AOA + ALL Directors KYC (PVT LTD FIRM)
Proof of business registration e.g GST certificate, MSME registration Certificate, Shop ans Establishment act license etc
Ownership proof of residence and business place e.g Electricity Bill, Sale deed, Rent Agreement etc.
Bank account statement of last 1 year
ITR (Income Tax Return) copies with income computation.
---
8. Flexiloans vs Lendingkart
[table id=3 /]
---
9. Concluison
By comparing two major NBFCs that cover the SME sector in India, it is now obvious that even if you have low turnover and you still want to take a loan to upgrade your business, you can take it easily from both Flexiloans and Lendingkart. Flexiloans has low tenure in comparison with Lendingkart so EMI will increase. In this comparison of Flexiloans vs Lendingkart, Lendingkart is at number one.