Are you looking to take out an unsecured business loan in India? Look no further than Lendingkart Finance. Lendingkart Finance offers unsecured business loan in India with competitive interest rates, enabling businesses to easily access the funds they need to grow.
With Lendingkart Finance, you can get the capital you need quickly and conveniently, without having to worry about security or collateral. Whether you're starting a new business or expanding an existing one, Lendingkart Finance can help you get the funds you need.
About Lendingkart Finance Limited
Lendingkart Finance offers unsecured business loans to small and medium enterprises (SMEs) in India. The company provides collateral-free loans of up to Rs. 1 crore with flexible repayment tenure of up to 36 months.
Lendingkart Finance is one of the few NBFCs in India that provides collateral-free business loans to SMEs without any requirement for physical assets as collateral. This makes it an ideal option for businesses that are looking for quick and easy access to working capital without having to pledge their assets.
Lendingkart is a leading online lending platform in India that offers unsecured business loans to small and medium enterprises (SMEs). The company was founded in 2014 by Harshvardhan Lunia and Mukul Sachan, with a mission to make financial products easily accessible and affordable for SMEs.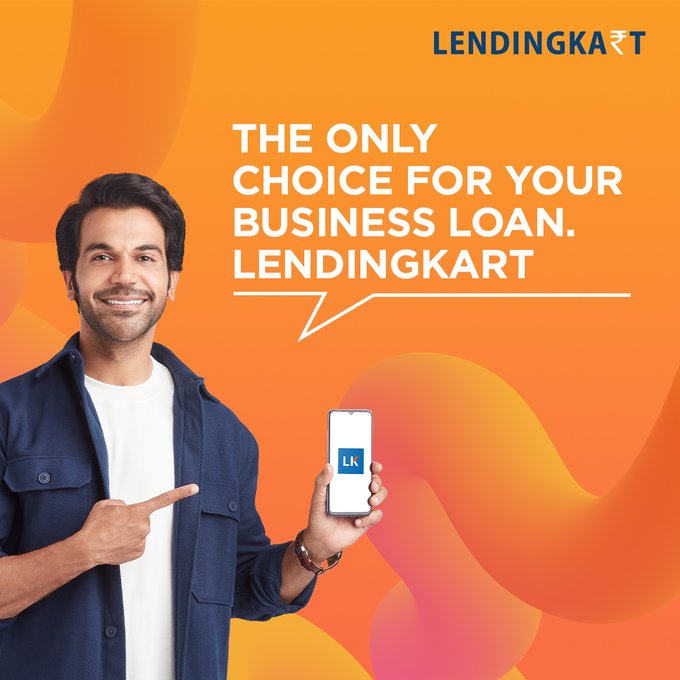 Lendingkart has a strong team of experienced professionals from the banking and finance industry who are committed to providing the best possible experience to its customers.
The company has a state-of-the-art technology platform that uses big data analytics to assess the creditworthiness of borrowers. This helps Lendingkart to offer quick and easy loans at competitive interest rates.
The company is headquartered in Ahmedabad and has offices in Delhi, Mumbai, Bengaluru, and Chennai but it serves Pan India.
5 Reasons to prefer LendingKart finance for business loan
1. Attractive Interest Rates: LendingKart offers some of the most competitive business loan interest rates in the country. With its easy and convenient loan application process, businesses can avail the best loan terms with low interest rates.
2. Flexible Repayment Options: LendingKart gives you the flexibility to choose from different repayment options according to your business's cash flow.
3. Customer Service: LendingKart provides exceptional customer service and support through its dedicated customer care number and online portal. The experienced customer care team is always ready to help you out with any queries or concerns regarding your loan application.
4. Quick Disbursal: With its efficient process, LendingKart makes sure that your business loan is disbursed quickly and hassle-free. The funds are credited directly to your bank account, helping you get access to the funds in no time.
5. Paperless Loan Application: When you apply for a LendingKart business loan, you don't have to visit any office for any type of documentations. lendigkarts provide you with very seamless and paperless application process.
Lendingkart Business Loan Eligibility Criteria
To be eligible for a lendingkart business loan, your business should have been in operation for at least 6 months and have a minimum turnover of Rs. 90,000 for 3 months.
In addition, applicants should not have defaulted with any Bank/NBFC in the past, and the business should not be on the blacklisted/excluded list.
You must be a resident Indian citizen and be atleast 21 years of age.
Unfortunately, charitable institutions, NGOs, and trusts are not eligible for small business loans
Documents Required for lendingkart business loan
Are you considering taking out a lendingkart business loan? If so, you should be aware of the documents that are required to apply for a loan.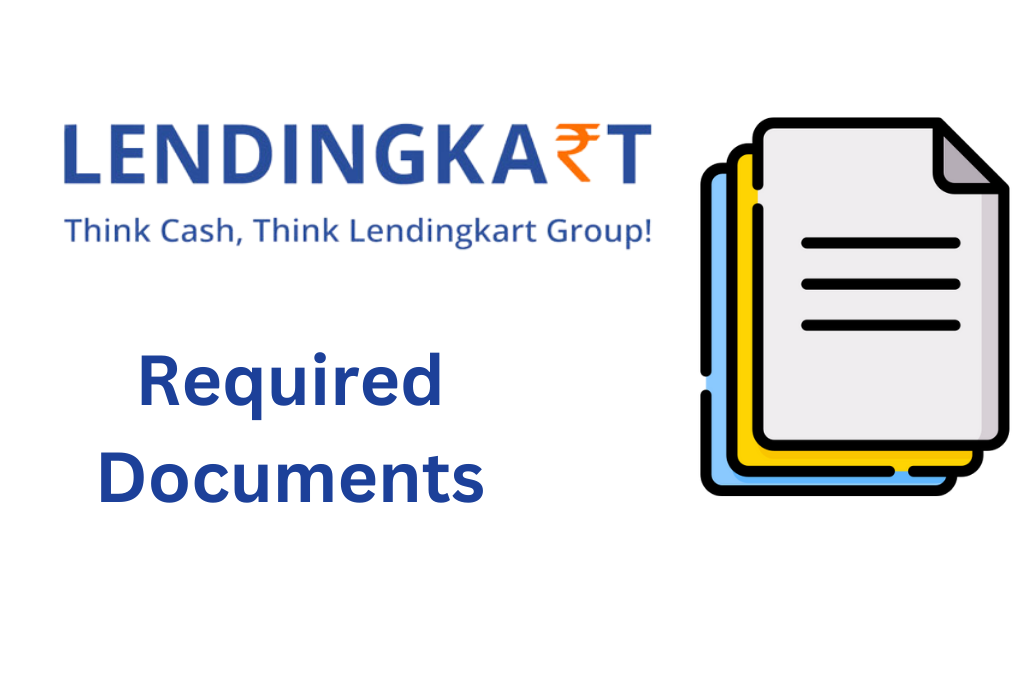 1. First, you'll need to provide proof of identity such as your PAN card, Aadhar card, and voter ID
2. You'll also need to provide proof of address such as Aadhar card, utility bills, passport or driving license.
3. A copy of your business registration certificate* or license, e.g, ( MSME Certificate, Udyog Aadhar, Gst Registration Certificate,VAT Registration, Trade License, Gumastadhara etc)
4. Latest bank statements for the last 12 months
5. Your GST registration certificate (if applicable)
6. Financial statements (Balance Sheet and Profit & Loss Statement) of the last year.
What are the Interest Rates for Business Loans from Lendingkart Finance?
Lendingkart Business Loan interest rate is competetives, it offers unsecured business loans at interest rates starting from 11.99% per annum. This is significantly competetive to other lenders such as HDFC or SBI providing only secured business loan in India. The interest rate on your loan will depend on factors such as your credit score, business vintage, and annual turnover
How To Apply For A Business Loan Online From Lendingkart Finance ?
Submit Loan Application Online: To apply for a loan from Lendingkart Finance, simply head to their website and fill out the online application form. You'll need to provide some basic information about your business, including your annual turnover and the amount of money you're looking to borrow.
Upload Required Documents: Once you submit your application and upload all the required documents to the portal,it will be processed by the Lendingkart team.
Loan Offer Generated: After this process is completed, you will receive an offer from Lendingkart Finance with details about the loan amount, interest rate, repayment period, and other important information.
Loan Disbursement: If you agreed to the offer, the money will be deposited into your bank account within 24 hours after several bank level checks, so you can use it to fund your business needs right away. There's no need to put up any collateral, and repayment terms are flexible depending on what works best for your business.
Processing Fees, Interest Rates and other charges of Lendingkart Business Loans
| | |
| --- | --- |
| Interest Rates | 12 to 30%* per annum |
| Processing Fees | 1 to 3% One time |
| Loan Tenure | Upto 36 Months |
| Pre-closure Penalties | Nil* |
| Penalty for late payment | Rs. 300 (fixed) and 36% on the overdue amount. |
*Pre-closures are only allowed after the first EMI is paid in full
Conclusion
In conclusion, Lendingkart Finance Limited provides unsecured business loans with low interest rates in India. If you are looking for an easy and convenient way to finance your business, then Lendingkart Finance is the ideal option for you. You can get access to these funds quickly and conveniently with minimal paperwork.
The customer service team at Lendingkart Finance is also very supportive and helpful in providing assistance with any queries related to the loan application process. With competitive interest rates, Lendingkart Finance is a great option for Small and Medium Sector(SMEs) businesses.
When compared to other lenders such as HDFC Bank Business Loan or SBI Bank Business Loans, Lendingkart Finance is the only one offering offering collateral free business loans. So, take advantage of this great opportunity today!