So, imagine a credit card that's not just any ordinary piece of plastic. Instead, it's sleek, sturdy, and made of metal. That's right, we're talking about the One Card credit card.
Aside from its impressive physical appearance, this card also comes with some nifty features. For one, it's equipped with cutting-edge technology that lets you manage your spending and rewards directly through its mobile app.
And, unlike some other credit cards out there, there are no hidden fees to worry about with the OneCard.
Features of One Card Credit Card
OneCard credit card is a one-of-a-kind card that comes with some amazing features that make it stand out from the rest. Here are the features of the OneCard credit card that make it unique:
No Hidden Charges: The OneCard credit card comes with no joining or renewal fees, and there are no hidden charges.This card is totally lifetime free credit card. Moreover, there is no reward point redemption fee when you redeem your points against various brands.
Manage Card through Mobile App: The OneCard credit card can be managed through its mobile application, which can be downloaded from the App Store or Play Store. You can set transaction limits, manage various activities, and even do international transactions from the app.
Metal Card: The OneCard credit card is made with metal, giving it a luxurious and premium feel. This unique metal credit card is a style statement that sets you apart from the rest.
Hassle-Free Activation: The OneCard credit card can be activated digitally without any physical presence in the bank. The activation process takes only 5 minutes, making it hassle-free.
Reward Point Benefits: With the OneCard credit card, you can earn 5X reward points on your top two spending categories. The reward points are credited to your account immediately, and there is no expiry date for them. You can even redeem the reward points by simply swiping your OneCard credit card.
EMI Transactions: You can make part payments of your transactions into EMIs with the OneCard credit card. There are no documents required for EMI transactions, and you can earn reward points on them. You can manage your EMIs from the EMI dashboard.
In short, the OneCard credit card is an all-in-one card that comes with a lot of benefits and features.
OneCard Credit Card Offers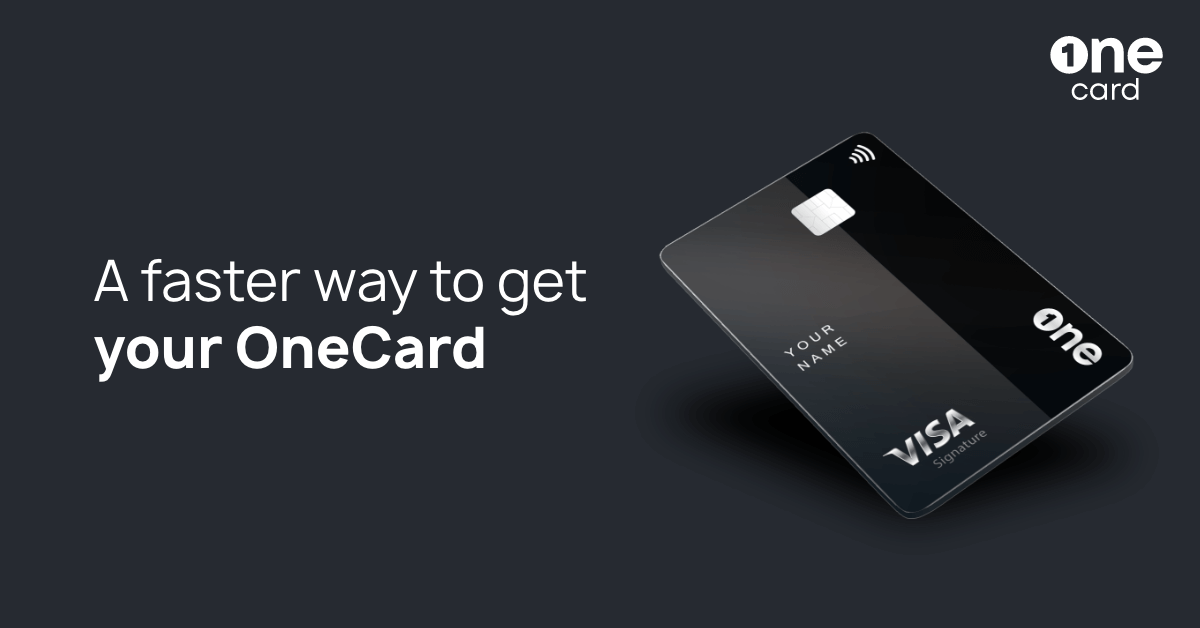 One of the best things about having a OneCard metal credit card is the exclusive discounts and deals that come with it. Here is the list of offers:
Travel:
Enjoy a flat 20% off on #Onederlust-Assembly
Get 5% instant discounts with BlinkIt and Food & Dine
Food and Dining:
Get Rs. 250 off on a dining experience with EazyDiner-Step Out
Get a 10% instant discount on minimum orders of Rs. 500 with BB Now
Education and Entertainment:
Get a 100% discount on Byju's boot camp worth Rs. 999
Get a flat 30% off on all SonyLIV subscriptions
Health and Wellness:
Get up to 12% off on products from 1 MG
Don't miss out on these exclusive OneCard offers!
Eligibility Criteria of OneCard Credit Card
To be eligible for the OneCard metal credit card, you must meet the following criteria:
You must be an Indian resident
You must be between 21 and 60 years old
You must have a stable income and a good credit score
You must have a valid PAN card and Aadhaar card
and a Decent Credit Score of 750+
In addition, OneCard offers a unique feature for those who do not have a credit score or do not meet the eligibility criteria.
Get One Card with a Fixed Deposit
One can get the OneCard metal credit card by opening a fixed deposit (FD) account with partnered bank including Bank of Baroda Financial, Federal Bank, South Indian Bank & SBM Bank.
The minimum amount required for opening an FD account is Rs. 5000, and the credit limit on OneCard is decided based on the fixed deposit amount which is almost 110% of fixed deposit amount.
So, if you do not meet the eligibility criteria or do not have a credit score, you can still enjoy the benefits of the OneCard metal credit card by opening an FD account.
How to Apply For One Card Credit Card?
Applying for a OneCard metal credit card is a simple and straightforward process. Here are the steps to apply for a OneCard credit card:
Visit the OneCard website or download the OneCard app from the App Store or Play Store.
Click on the "Apply Now" button and fill out the application form with your personal and financial details.
If you have a bad credit score then chose to open a fixed deposit.
Submit the application form along with the required documents such as ID proof, address proof, and income proof.
Once your application is processed and approved, you will receive your OneCard metal credit card along with your unique card number.